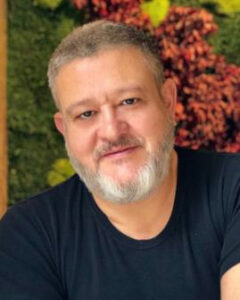 He has been providing coaching and training services in Turkish and English to international company managers from many countries of the world through various coaching companies headquartered in America, Germany and Turkey, since 2017
Between 2006 and 2016, he served as the Deputy General Manager and General Manager of the company, which is the service company of the OYAK Group and includes tourism, organization, facility management and technology services and employs 1600 people for 10 years.
Between 1980-1998, he served as the senior manager of Setur Travel Agency affiliated to Koç Group for 18 years.
He took part in trainings on quality management throughout his corporate business life, Koç Group development project studies and trainings, Manager Development Programs on developing and applying the skills of managers, leadership trainings, trainings on the service sector, and many professional and managerial trainings that will provide professional and personal development.
Cendey, who has a total of over 2500 hours of coaching training, is a Coach who holds the PCC awarded by the International Coaching Federation ICF and the ACPC, the advanced coaching title of the International ADLER Coaching School. He also has Team coaching certificate and NLP expertise approved by Erickon Coaching School and ORSC Team, System and Organization Coaching certificates approved by CRR Global.
He is a team member of Business Coaching – BuCo Akademi Inc.,