Open Communication Workshop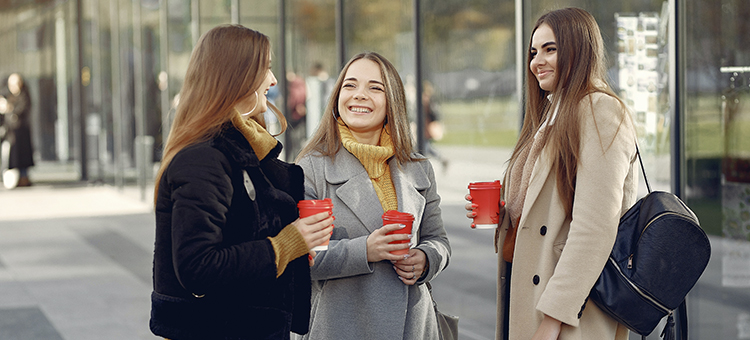 The concept of open and healthy communication, which constitutes the fundamental talent and need in human nature, sometimes overlaps with the benefits of business life. Unmanageable stress and target pressure disrupt the building blocks of human chemistry which subsequently affects our communication adversely with those around us, particularly with our beloved ones.
Our experiences reveal that the corporate and team efficiency falls down to below 50% of favourable levels in environments where individuals fail to ensure open communication and/or this situation is not noticed.
Within the scope of our project; we, as BuCo Akademi A.Ş., aim to provide support to your company's valuable employees via our ICF member professional coaches and certified moderators to maximize their performance, success and communication power, to raise self-awareness as well as awareness about their team-mates, to increase self-confidence and discover their talents throughout their journey to achieve their goals.
Our project is designed to strengthen the development areas of your managers so that they can achieve their priority goals.
Open Communication Workshop for Co-Working Groups/ Number of Attendees: (8-12 people)
Program Flow (180 min)
Opening Speech – The Truth about Communication in Nature (Video) 5′
The communication between individuals also has its own identity (3rd Entity) 30'
What is the current level of your team communication? To which level would you like it to achieve? (Constitution) 20'
Four horsemen of the apocalypse in communication (blame-defence- laying bricks-irony) 30'
The issues that we stuck on 10'
Defining antibodies in a toxic communication 10'
Formulate and apply effective feedback 30'
When and how we should appreciate someone to achieve our goal? 30'
Assignments to be considered in communication (For on-line modules)
Closing Remarks
Online Module 1; (90 min)
(After 1 week, with the same group)
What is the level of communication between you compared to the beginning?
What worked out, what was missing?
What is holding you back to progress?
Online Module 2; (90 mins)
(After 2 weeks, with the same group)
Where are we in relation to the level that we have targeted?
What did/do we gain when we reach there?
What are the responsibilities for all of us?