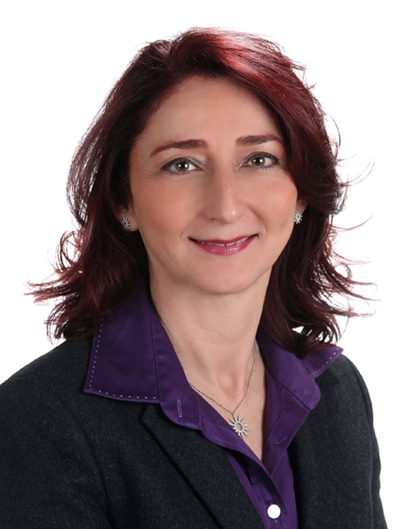 İpek has started her career journey with the philosopy of  "Creating Value for Humankind ". With this inner voice , she has studied bachelor degree in Psychological Counselling and Adult Education as graduate degree in Boğaziçi University. With this approach , Human Resources (HR) arena very fits her goals.
She has started HR career in 1992 at Sanipak- it was joint venture of  Procter & Gamble (P&G)- Eczacıbaşı (now it is P&G).Then she continued with   Marsa Kraft Jacobs Suchard, Lee Hecht Harrison (LHH-global HR Consultancy firm) – and IMS Health (now  it is IQVIA) by taking several HR managerial roles in these companies respectively.
In this period , she became certified coach of Co-active Training   (CTI) and then combine CTI learnings with the  Organization & Relations Systems Coaching (ORSC) skills.
In 2018, she met with Engage & Grow (E&G)- global firm for the Employee         Engagement services and became licenced E&G coach to deliver Employee Engagement programmes to lead the sustainability of the success and engagement for the employees and the firms. 
Besides business work, she is continiuing to take roles in social responsibility projects like Türk Eğitim Derneği (TED) and Young Women studies via ICF. 
She is a member of  ICF Turkey-International Coaching Federation, EMCC-European Mentoring & Coaching Council, PWN-Professional Women Network, BÜMED-Boğaziçi Üniversitesi Graduates Association, BRM-Boğaziçi Üniversitesi Graduates and Business Leaders.
İpek is continuing to work as a member of Business Coaching-BuCo Academy.