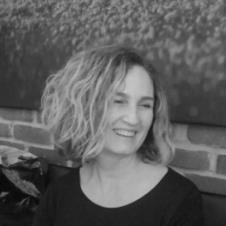 ORSC Practitioner, Exec Coach & Mentor, Exco Member
Adolescent System and Executive Coach, one of the founding partners of ArtYourChange. She has a total of thirty years of work experience, mainly in banking and money markets. She left corporate life while she was Finansbank A.Ş. Assistant General Manager Responsible for Retail Banking Sales, and completed her dream; engineering master's degree in systems engineering.
She completed Integral Coaching and The Performance Coach programs. Afterwards, completed the ORSC, Organizational Relationship Systems Coaching training and became the implementer of the model; For ten years, she has been working with the managers in Deniz Ergen Danışmanlık Hizmetleri Ltd Şti and Business Coaching – BuCo Akademi Danışmanlık Inc.
She applies the methods of revealing the intelligence between relationships in corporate systems by revealing them specifically for institutions. Living in a VUCA Environment, System Experience, Team Building and Management, Leadership and Communication are the subjects she works most.
Top Management Coaching; Membership of the board of directors, Mentor Coaching at all management levels, Meeting Speaker and Meeting Facilitator (facilitation) are her current jobs.
In her workshops, right and left brain functions emerge together and harmoniously; which is the form of platforms that flow with somatic studies.
Gestalt Coaching Approach, Arnold Mindell Systems Approach, Lewis Deep Democracy Model, Heart-Body-Mind balance studies, Harvard Adaptive Leadership and Oshry System Experience are the main schools of her inspiration.
Due to her passion for continuous learning and updating; she is a permanent student.
She is the mother of a very analytical young man whom she inspires and admires.
She is an athlete and a nature lover.
She is a defender of all living rights. She practices yoga and meditation regularly and she is a sailing competitor.